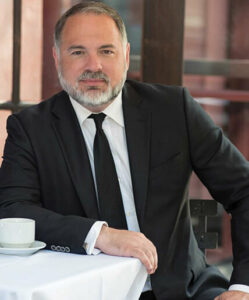 The firm's founding partner, Charles "Bo" Bowen, comes from a long line of entertainers, singers, and performers ranging from Broadway actors to silent film stars. Growing up in a theatre environment (and being a veteran of the stage himself) inspired a deep love of all things artistic and creative that has shaped and guided Bo's career and his unique approach to the practice of law.
Upon graduating from Georgetown University Law Center in 1995, Bo moved to Savannah and established what quickly become one of Georgia's most respected corporate and entertainment law practices. Dissatisfied with the inefficiencies and lack of personal connection that often plague large law firms, Bo set out to completely change the way law is practiced. The result was The Bowen Law Group: a firm where intellect trumps size and every client's needs are personally serviced by skilled attorneys.
Bo has developed a reputation as one the country's finest entertainment lawyers and for good reason. His growing list of entertainment clients include projects produced for Disney, Hulu, Netflix, Amazon Prime Video, and the Hallmark Channel just to name a few. In addition to his legal contributions to the film and television industry, Bo also founded the Savannah Film Alliance in 2015 to foster collaboration and cooperation within the local entertainment industry. He also founded Southern Gateway Production Services, an IATSE term signatory company, to provide access to all IATSE National Term Agreements to film and television productions throughout the United States. Southern Gateway also helps productions maximize their access to all state and location production incentives.
Bo understands that the prospect of contacting an attorney can be nerve-racking and stressful. Thus, Bo's true talent lies in his ability to call upon his background and skills to immediately put each client at ease and make them feel welcome, safe, and protected. He relates to business owners and members of the entertainment industry, not just because he is one himself, but because his background makes him uniquely qualified to understand and appreciate the challenges these individuals face. Whether meeting with Hollywood producers or helping young local entrepreneurs get a new business off the ground in Savannah, Bo makes it his personal mission help each one of his clients achieve and exceed their goals.
Awards & Recognitions
Named "Business Advocate of the Year" by the Savannah Morning News
Winner of the "Helen V. Head Business Leader of the Year Award" presented by the Savannah Area Chamber of Commerce
Selected by the members of the State Bar of Georgia as one of Georgia Trend's Legal Elite for both Business Law and Corporate Law
Georgia Secretary of State Outstanding Georgia Citizen
Education: Georgetown University Law Center, JD (1995); Mercer University, BS (1990), summa cum laude
Bar admissions: Georgia (state and federal); Alabama (state and federal)
cbowen@thebowenlawgroup.com