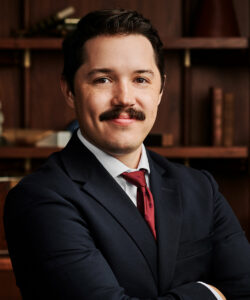 Recent Georgia transplant, Ryan Schmidt is an Attorney at The Bowen Law Group, greater Savannah's preeminent Corporate and Entertainment Law Firm. A lawyer passionate about protecting the rights of creatives, Schmidt heads up the firm's Music Law division.
Schmidt, who toured extensively as a musician prior to law school, has been featured on the Apple iTunes' "New Music Page" and also won "Critics' Choice" at the Starbucks Music Makers Competition and served as community manager for Redstar Media, a two-time Emmy winning multimedia and production firm in Boston. Schmidt attended Belmont University College of Law in Nashville, where he graduated summa cum laude and served on the Law Review Executive Board. During that time, he also clerked for a Nashville-based law firm representing clients in the music industry, fine arts, and digital media.
Schmidt's corporate practice focuses on business contract disputes, non-compete and non-solicitation litigation, and corporate creditor's rights.
Education: Belmont University College of Law, J.D., 2018, summa cum laude; Northeastern University, B.S., 2012
Bar admissions: Georgia (state and federal)
rschmidt@thebowenlawgroup.com